PRODUCTION INSURANCE COST
How Much Does Production Insurance Cost?
This is the "million-dollar question!" Luckily, it probably won't be a "million-dollar answer." But unfortunately, there's no standard price list. Each policy is different, policy prices largely depend on the specific needs of the production, and whether the policy is either short-term or an annual production insurance policy.
Other factors that affect cost include:
Scale and activities of the project
The budget of the film
Insurance coverages needed
Length of production
Risks involved in the production.
Values of Rented Equipment on set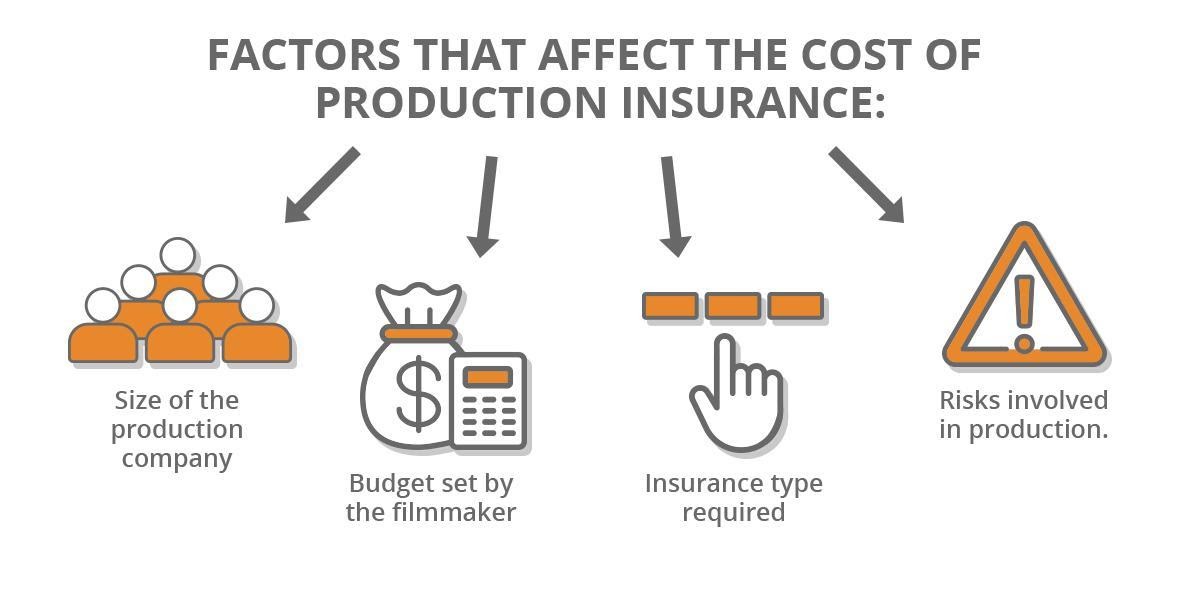 While the prices vary by policy, there are some numbers that can help provide a general idea of what your policy might cost.
Short-term film productions have policies that start around $390 and increase depending on the factors we discussed above. Annual or DICE policies (more on that below) often have premiums that range from $1,450 to $2,500 or more. So the scene where the grandmother skydives in for the wedding may drive up the cost just a bit.
Your premium will be a direct result of what you choose to cover, and the minimum premiums set by your provider.
Hopefully, these numbers, though just average starting points, can give you a better idea of what the cost of insurance might look like for your production.